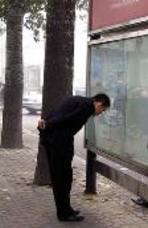 The Measures on Open Environmental Information (for Trial Implementation) will be effective from May 1, 2008, and will provide a powerful tool to promote the public right to know in China.
As an agency that pays unusual attention to public participation, it is no surprise that China's State Environmental Protection Administration (SEPA) – now the Ministry of Environmental Protection (MEP) – became the first ministry to respond with its own measures, based on China's Regulations on Open Government Information, which were introduced by the State Council in January 2007 and aim to increase government transparency by allowing citizens and organisations to lawfully obtain government information.
The MEP's measures promote pollution reduction by strengthening public involvement in environmental governance. Speaking at the release of the measures, Pan Yue, vice-minister at SEPA, reportedly said the new requirements for non-compliant enterprises to disclose environmental information and violations of discharge standards would empower the people to participate in environmental management.
The measures require environment agencies to disclose 17 different kinds of environmental information, including regional environmental quality, amounts of discharge and the records of polluters in various regions. According to the measures, the following information on polluters should be made available to the public:
• A list of enterprises violating discharge standards or exceeding discharge quota limit;
• Letters, visits and complaints filed about pollution caused by enterprises; and the result of their disposal;
• Administrative punishments, reviews, lawsuits and enforcement;
• A list of enterprises causing major and extremely large pollution accidents and incidents;
• Enterprises that refuse to comply with the effective administrative punishment decisions.
Besides the requirement on open government information, the measures made specific requirements on corporate disclosure. The measures stipulate that:
• Enterprises listed for violating discharge standards or exceeding the discharge quota limit will publish their discharge data within 30 days in the local media and register the data with the local government agency. The local agency has the right to verify data published by enterprises.
• Polluting enterprises that fail to comply with disclosure requirements will be fined up to 100,000 yuan (US$14,270) and their discharge data will be published by the relevant local government agencies.
• Environment agencies will be legally bound to disclose the list of polluters within 20 days on the agency website or through communiqués, press conferences, newspapers, radio or television.
• If environment agencies fail to publish such a list, the measures entitle the public to apply for this disclosure. Environmental agencies shall respond within 15 days, or after no more than another 15 days of extension.
• If an environment agency turns down the public application for disclosure, the public may report this to the superior environmental authorities, which shall then urge the subordinate agency to fulfill their disclosure duties. The public may apply for administrative review or file administrative suits if they believe that the rejection of disclosure has infringed upon their legal rights.
It is well-known that there is weak enforcement of laws and regulations in China. As a law that reflects new thinking, the implementation of the measures is expected to be even more challenging. Local and international environmental groups, along with agencies and the media, are making great efforts to promote awareness of the measures so that this historic chance will not be missed.
The measures make it possible for NGOs to fill in the blanks on enterprises caught violating emissions standards. Our organisation, the Institute of Public and Environmental Affairs (IPE), is refining our water and air pollution database so that we can update our corporate discharge datasheet after the measures come into effect. This new data can make IPE's database more comprehensive, and it will eventually allow users to compare the volume of discharge by listed polluters.
Besides making disclosure mandatory for listed polluters, the measures also encourage other companies to voluntarily share pollution data with the public.
IPE believes that it will make far more sense to the public if the data disclosed by companies could be published in a consistent and cross-comparable way. To facilitate a more standardised disclosure, IPE has created a discharge data disclosure form, which it has distributed to local and multinational companies.
It is highly encouraging that some leading corporate citizens have already decided to voluntarily share discharge data with the public. Esquel Group, one of the world's leading producers of cotton shirts, in March became the first company to make a voluntary disclosure of its discharge data in response to government and public requirements. The company filled out the form and provided basic water and air emissions data from its major shirt manufacturing base, including its emissions of carbon dioxide, the main greenhouse gas.
Data such as this will appear in the new version of IPE's database and will serve as a de facto benchmark for the textile industry, one of the major sources of wastewater and a large energy consumer in China.
Companies operating in China need to start anticipating the need for short- and long-term measures to cope with this evolving situation. In the short term, companies in China will need to ensure that they have corporate discharge monitoring and data collection systems in place. IPE has found that many companies, including large multinational companies operating in China, have major gaps in their data collection, categorisation and documentation of discharge data.
Our activities have incentivised some companies to take action to fill this information gap. The German company Bosch, for instance, presented documents to IPE showing it has developed a database to track and compile the internal and external monitoring data of its dozen subsidiaries in China. This interaction with IPE also led Bosch (China) Investment Ltd. to commit to voluntarily disclose basic discharge and energy efficiency data from April 2008.
The US experience demonstrated that when companies improved performance under the Toxic Release Inventory (TRI) scheme, it could generate good publicity and help the company regain public trust. A more transparent environmental management system in China can be expected to increase the competitiveness of companies with a good environmental performance.
Ma Jun is director of the Institute of Public and Environment Affairs
Homepage photo by Ming Xia via Flickr