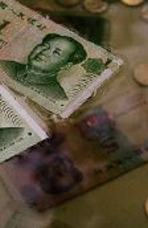 In October 2006, the prominent British economist Nicholas Stern published his report for the UK government on the economic effects of climate change. The Stern Review outlined the economic rationale for attempting to combat the problems of global warming. But despite gaining a certain amount of approval, the report also ignited a fierce debate and led to much reflection on the economic issues that climate change raises.
The conclusions of any economic analysis depend to a large extent on the choice of method and the figures that are used. In the case of the Stern Review, the economic analysis is wide-ranging and comprehensive – and takes a long-term view. The report considers scientific issues related to climate change, adaptation and mitigation. It takes into account First, Second and Third World countries and has analyses for the short term (2010), medium term (2050) and long term (2200). It also uses a discount rate of almost zero; a point which has provided ammunition for both supporters and critics of the report. One thing that's clear is that governments, NGOs, academics and the corporate world all have their own opinions on the Stern Review's methods and conclusions.
Since the report had UK government backing, the UK has not only endorsed Stern's findings but also put forward policy proposals to encourage emissions reductions. For example, that the European Emissions Trading Scheme should be extended to include other carbon markets around the world, and that the EU should reduce its carbon emissions 30% by 2020 and 60% by 2050.
The French government has also shown its support for the Stern Review's proposals, but officials in the US did not give the report such a warm reception. The chair of the US Council on Environmental Quality said that the report was merely one "contribution" to the overall economic analysis of climate change. Since emissions reductions will affect the fossil fuels industry, the secretary general of OPEC also criticised the report, saying that it was "unfounded" and misleading.
While environmental NGOs, such as WWF and Friends of the Earth Europe, were almost unanimously supportive of the report, responses from the corporate sector were tinged by the concerns of industry. The energy giant Shell expressed its optimism for developments in emissions reduction technology, but British budget airline Easyjet said it strongly opposed taxes or other pricing measures aimed at passengers as a method of reducing emissions. Companies involved in carbon neutral, yet relatively high-cost, renewable energy sources such as solar and wind power also criticised the report for lacking force in its policy proposals.
The academic response has also been mixed. Some praised the report, while others rejected it completely or in part. Stern's team actively sought the opinions of the Nobel prize-winning economists, Robert Solow, Joseph Stiglitz and Amartya Sen. They all praised the report, and stand by its low discount rate and emphasis on inter-generational equality. Many of the UK's research institutions, such as the Tyndall Centre and the Royal Society, have also backed up the report's findings.
However, some economists have raised doubts about Stern's methods and the report's conclusions.
A number of European economists believe that there are problems with its analytical methods and assumptions. The future effects of climate change are uncertain, they say, and will not all necessarily be negative. Using too low a discount rate to calculate future economic losses does not produce a true cost-benefit analysis. The economic models used by the report are not only too simple, they say, but the repetition of simplified extrapolations is actually dangerous. Even if the negative effects of climate change were certain, humans would be constantly adapting to the changes and improving their ability to combat climate-induced disasters. The Stern Review's 200-year projections of what the worst-case climate-change scenarios might be, according to these economists, are very unrealistic.
Partha Dasgupta, an economics professor at Cambridge, points out that Stern's low discount rate of 0.1% means that model economy should save 97.5% of its future GDP, which is unrealistic to the point of being "absurd". Currently, the country with the highest saving rate in the world is China, with a rate of around 45%. Some countries, such as the US, have saving rates in negative figures. Current world market discount rates are around 10% or even higher. Even for charitable investment, the discount rate is still around 5% or higher, because of the opportunity cost for the use of funds. If the discount rate is adjusted, there could be a reversal of the conclusions of the report. Therefore, Dasgupta says, the report is political rather than scholarly.
Certain well-known American economists have also openly disagreed with the conclusions of the review. William Nordhaus, professor of economics at Yale and former presidential economic adviser, has said economic analysis shows the most beneficial path for emissions reduction would be to start slowly and aim for larger reductions as technology advances in the medium- and long-term. This stands in stark contradiction to the Stern Review's conclusion that large, immediate reductions in carbon emissions are needed, meaning people today will have to pay an enormous economic price – and sacrifice current levels of social provision. It would also be disadvantageous to later generations, as we would be unable to leave behind savings and assets – financial, intellectual or technological.
China is currently the world's second biggest emitter of greenhouse gases, with the US in first place. China's greenhouse gases, mostly produced by burning fossil fuels, make up 17.9% of the global total. And according to the International Energy Agency, the country's emissions will exceed those of the US by 2010. Moreover, China's carbon emissions per capita are also approaching the global average, and look set to exceed it before 2010.
China is signed up to the Kyoto Protocol on a principle of "common but differentiated responsibilities". As a developing country, the country is currently under no obligation to limit or reduce its emissions. China can use the Clean Development Mechanism to receive technology and funding from developed countries for greenhouse-gas emissions reduction projects within China; the country can also engage in carbon trading with developed countries. But the Kyoto Protocol will only run until 2012, and there are already international discussions taking place on what will happen beyond this date. As the Chinese saying goes, "a big tree attracts the wind," and China's emissions will inevitably be a topic for discussion at future negotiations.
But the target of maintaining atmospheric concentrations of carbon dioxide at around 0.055% is clearly at odds with China's current phase of rapid industrialisation. It would severely restrict the country's legitimate future development. China's current process of industrial growth and urbanisation will continue until at least 2020, and it will be impossible to prevent an increase in greenhouse-gas emissions between now and 2050. If China was now to begin the transition to a low-carbon economy, the cost of cutting emissions would be far greater than previously imagined. For example, making buildings more energy-efficient would require an additional 15% of investment, while funding for renewable energies would need to increase by at least 30%. Where would this money come from? In the short term, the costs of technology for carbon capture and storage are also too high, and the process is energy-intensive, making it of dubious value as a method to reduce emissions.
Climate change may indeed have a serious impact on China's environment and economy. The warming winters and China's increasingly severe natural disasters could only be the start of global warming's negative impacts. The effects of shrinking glaciers and rising snowlines could also have a disastrous effect on the country's northwest, which relies on snowmelts for agriculture. We do need to take climate change seriously and reduce our emissions.
China, in its current stage of development, cannot immediately adopt emissions reductions. But it also cannot afford to ignore climate change. We need to recognise climate change and increase public awareness of the problem with extensive research, analysis and public information campaigns. China also needs to take concrete steps: to clarify its stance to the international community, and emphasise its commitment to a low-carbon future by integrating energy-efficiency with emissions reductions. China should strengthen research, development and implementation of key technologies and utilise low-carbon technology – as far as is possible during the construction of the country's basic infrastructure.
Pan Jiahua is director of the Research Centre for Sustainable Development at the Chinese Academy of Social Sciences (CASS).
Republished by kind permission of Green Leaf magazine
Homepage photo by +graemetric-