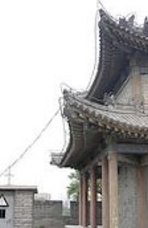 On April 25, China's State Council issued a new set of regulations on open government information. Shortly afterwards, Pan Yue, deputy director of the State Environmental Protection Administration (SEPA), announced that trial regulations on the release of environmental information will come into effect from May 1 2008. These regulations – the first departmental rules relating to the release of state information – are a milestone on the path to guaranteeing the public's right to access environmental information. The regulations make wider public participation in conservation possible, and provide an incentive for environmental departments to act according to the law.
My organisation, the Institute of Public and Environmental Affairs, has been developing a Chinese water pollution database since June last year. We have greatly appreciated China's recent advances in the release of environmental information, but we have also witnessed how much work needs to be done. For example, in September 2006, there were still 100 cities that had not released any data on water pollution. Some local environmental departments had their own websites, but instead of using them to publicise information on the affairs of government, they simply featured brief summaries of the department's responsibilities and selected reports of meetings. It is hard for the public to obtain any information of real value from such websites.
The new departmental regulations will broaden the range and scope of environmental information that is released. Relevant departments must now disclose 17 different categories of information, including all aspects of environmental management. From now on, environmental departments will not be able to get away with simply making public their official procedures and conclusions, they will have to publish large amounts of environmental information. There is a set of rules that departments must abide by; they will no longer be able to pick and choose what they release.
The volume of data that is made public will not only increase, but there will also be strict time limits on the release of information. Moreover, the new regulations stipulate that the public can appeal against departments that break the rules, and even take them to court. In proposing these measures, SEPA has stood up to both internal and external pressures. It is the first department to regulate itself in this way, showing it truly places the public interest and environmental concerns above its own interests. For this, SEPA should be applauded.
The regulations, spurred by the State Council's decision, allow the public to apply for environmental information from SEPA. Those applying for information will not have to state any reason for their application, but will only have to make clear precisely what they are requesting. The new rules, if they can be effectively implemented, will bring China into line with international standards. They show that the government disclosure of environmental information is a citizen's right, not a privilege or gift from above. But whether or not the regulations can be effectively implemented will ultimately depend on whether the various environmental departments enter into the spirit of the State Council's regulations on open government information, which make disclosure the rule rather than the exception.
Corporate environmental statistics take on a special significance in rapidly-industrialising China. The new SEPA regulations reprise the demands of the earlier "Cleaner Production Promotion Law", which requires polluting companies to release data about their activities. Environmental departments will be required to publish lists of companies whose pollution emissions are in breach of set limits. Corporations themselves must release details of the pollutants they emit, how they are emitted, the concentration and total volume of pollutants. They must also disclose details of the construction and operation of pollution-control facilities, and contingency plans for environmental accidents. If these demands can be effectively put into place, they will help the public understand the sources of pollution around them, and take part in monitoring companies' pollution.
The experiences of a number of developed countries that have faced heavy pollution show that freedom of information can be an effective pollution-control measure. In 1986, when the US government first required companies to release annual reports of their use of hazardous chemicals, media and environmental organisations could expose big polluters for the first time. To combat the effects of negative publicity, corporations began to introduce pollution-control measures. Since then, the harmful emissions of companies in the US has fallen steadily. This particular success story influenced the 2001 European Union decision that required 50,000 companies to disclose information relating to the use of hazardous materials.
Freedom of information can help China urge companies to take responsibility for the environment. Using statistics provided by government departments, we were able to produce a map that shows 5,100 companies breaking environmental regulations. On March 22 this year, 21 environmental organisations joined a call for consumers to make "green choices", urging them to be aware how some companies' manufacturing processes can result in excessive pollution, and that such products should only be bought with caution. Public pressure has already resulted in more than 20 multinational and domestic corporations making contact with us to offer explanations for incidents where they have broken regulations. Six of these companies promised to accept third-party inspections within the time limits set out by the regulations. Their hope is that they can show the public they have changed, and work to meet emissions standards.
The world is now realising how lifestyle and development are inseparably linked to the environment. The right to a clean environment is a human right, and taking part in environmental management work is an effective way of safeguarding this right. Members of the public concerned with the environment should actively use SEPA's new regulations, and turn their attention to information disclosed by the government. Armed with this knowledge, they can participate in environmental protection schemes which directly affect their own wellbeing. Freedom of environmental information will lead to a positive interaction between the government and the public, and will be the solution to many of China's environmental problems.
Ma Jun is director of the Institute of Public and Environment Affairs
This article was first published in the Southern Metropolitan Daily.