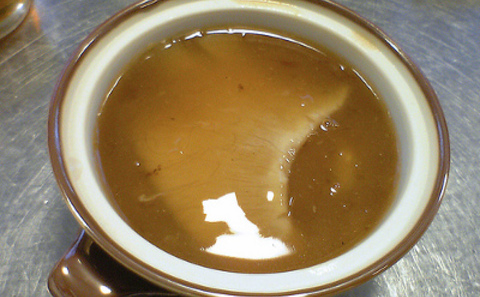 The Shangri-la hotel group has announced that it will no longer serve shark fin in any of its 72 hotels and resorts around the world. The group took shark fin off the menu in December 2010. Now they have announced that they will refuse banqueting orders for shark fin in future and plan to phase out Bluefin tuna and Chilean sea bass this year.
Conservationists have grown increasingly concerned about the slaughter of sharks for the Asian market. According to the IUCN, more than 100 out of 400 shark species are being commercially exploited and many are so overexploited that even long-term survival can not be guaranteed.The conservation group Wild Aid estimates that 73 million sharks are killed each year, thrown back into the water to bleed to death after their fins are cut off.

In recent years environmentalists have campaigned to raise awareness of the moral and environmental impacts of shark fishing, and to persuade Chinese customers not to celebrate weddings with shark-fin banquets. China's most famous sportsman, Yao Ming, has joined a campaign sponsored by Wild Aid and some restaurant chains in China have already taken it off the menu. Ding Liguo, a member of China's National People's Congress hopes to persuade the Chinese government to ban it.
The Bluefin tuna, a fish popular with sushi-eaters, is also perilously close to extinction as a result of overfishing. The North Atlantic stock is estimated to have declined by more than 90 per cent since the 1960s, though the Pacific stocks are in slightly better shape..

The Chilean sea bass, a popular Antarctic fish, is not yet listed as endangered, but scientists at the Monterrey Aquarium have claimed that illegal fishing accounts for more than half the catch and is threatening the survival of the species. Some experts also believe that the method of fishing is damaging: the fish is caught with bottom longlines, which damage the seafloor and lead to high rates of by-catch.

Chilean sea bass is a slow-growing fish that can live up to fifty years and takes a long time to reach reproductive age, making it vulnerable to overfishing. The flesh is also reportedly high in mercury from contaminated water, so the Shangri-la group may be doing their clients a favour, as well as the fish, by taking it off the menu.

Read more: https://www.thedailygreen.com/going-green/tips/chilean-sea-bass-endangered#ixzz1lybl23rd

Image courtesy of panduh