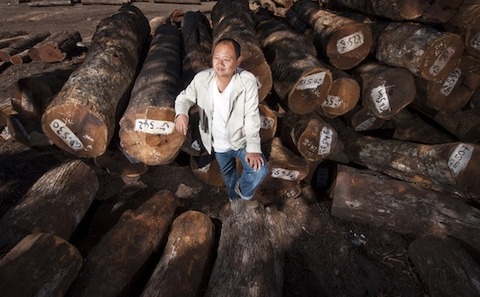 However, the IIED says its research in Chile, Brazil and Peru has found that Chinese companies are "showing signs of learning from the previous mistakes they've made in international investments".
Trade between China and Latin America is dominated by state owned enterprises (SOEs). In 2012 in Brazil for example, these companies provided 93% of all Chinese investment, says the report.
However, so far international standards for environmental and social issues such as the Equator Principles have attracted little interest from Chinese banks and the Chinese government. 


While criticising many of China's current guidelines, such as those put forward by China's Ministry of Commerce, as not offering guidance on sustainable development related issues "beyond host countries' environmental laws", the report sees scope for other guidelines to be engineered to "harmonise with current international standards whilst constructed to best suit Chinese contexts".
One such development is the introduction of "green credit" guidelines, first devised in 2007. The China Development Bank – a significant investor in Latin America - has since been involved in their development and implentation. These guidelines could be used to discern whether an investment is sustainably viable and will likely play a "growing role in shaping the nature of Chinese investment both within China and overseas" says Emma Blackmore, the report's lead author.

The IIED report also suggests host country legislation and enforcement is important in determining the performance standards of Chinese companies. 

Brazil and Chile by no means boast perfect ways of operating with Chinese companies to promote sustainability, but the paper shows that their systems of legislation and enforcement are better at doing so than Peru's.

In Brazil, Chinese investors have typically had to partner with local companies, which has meant that Chinese investors have had to comply with the sustainability agendas of local companies that are relatively stringent and well developed. Peru, on the other hand, is shown by the report to be more flexible in the types of investments it allows, and therefore, the authors argue, allows Chinese companies to function unsustainably.

The focus for the Peruvian government, says the report, is more on "encouraging investment than on regulating companies, understanding companies or preparing communities for the presence of new mining firms". 

In addition, in countries like Peru, where the legislative body is also in charge of attracting Chinese investment, the authors questions where the priorities lie.

Tom Jamieson is an intern at chinadialogue