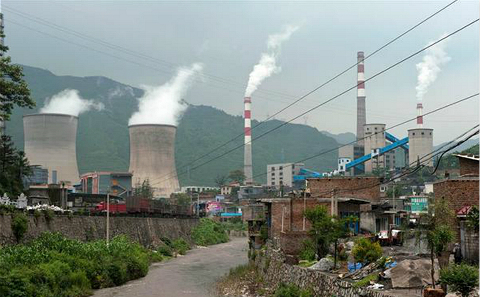 The Ministry of Environmental Protection (MEP) should be forced to deliver an annual state of the environment report, according to a member of China's top legislature National People's Congress (NPC).

"I suggest that the environment ministry should model itself on the finance ministry, delivering an annual environmental work report at the Lianghui and accepting votes from delegates on its performance," Zhu Lieyu, an NPC representative and senior partner at the Guangzhou-based Guardian Law Firm, told Southern Metropolis Daily.

Zhu told reporters he was unimpressed by the environment ministry's performance and would submit a motion to the China's annual parliamentary session appealing for more supervision of the ministry.

"The environment ministry has failed to rein in pollution and we the representatives should voice our criticism", said Zhu, adding that weak and ostensible implementation of environmental laws and regulations at the local level had undermined the effects of China's environmental policies.

He said the environment minister should resign if his annual report received less than 60% of the support from delegates in two consecutive years.

Ma Zhong, the dean of Renmin University's School of the Environment and Natural Resources, told chinadialogue that he was in favour of a report, but it was wrong to heap all the blame on the MEP. "After all, pollutions are not caused by the environment ministry," he said.

A recent opinion poll conducted by the state media China Youth Daily shows that environmental governance has gained more attention from the public than the high-profile anti-corruption campaign championed by President Xi Jinping and other party hierarchies, ranking the first on the public's agenda.

However, Ma Zhong said public concern would not necessarily guarantee the introduction of an annual environmental work report. "Whether it could happen, that depends not only on the importance of the environmental issues but also the parliamentary procedures".